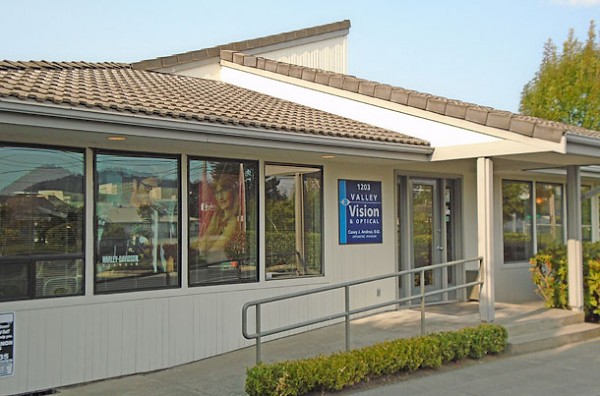 Valley Vision & Optical
Optometrist in Mount Vernon, WA
1203 East Division Street
Mount Vernon, WA 98274
Since taking over for Dr. James Murphy in 2010, Dr. Casey Andrus at Valley Vision & Optical has been the preferred eye care doctor to our patients in the Mount Vernon area, including the communities of Stanwood and Camano Island since merging our offices.
Our experienced doctor and staff offer comprehensive vision examinations and specialize in the diagnosis and treatment of a wide array of eye diseases, eye conditions, and vision problems.
In our mission to provide the best eye care services possible, we use only the most advanced, state-of-the-art diagnostic technology and eye care products available. We are committed to educating our patients and providing personalized eye care services to the people of Mount Vernon.
Languages
Services
Comprehensive Eye Exams
General Eye Care
Contact Lens Exams
Pediatrics
Diabetic Eyecare
LASIK
Dry Eye
Glaucoma
Macular Degeneration
Insurance Carriers
Eyeglass Frames